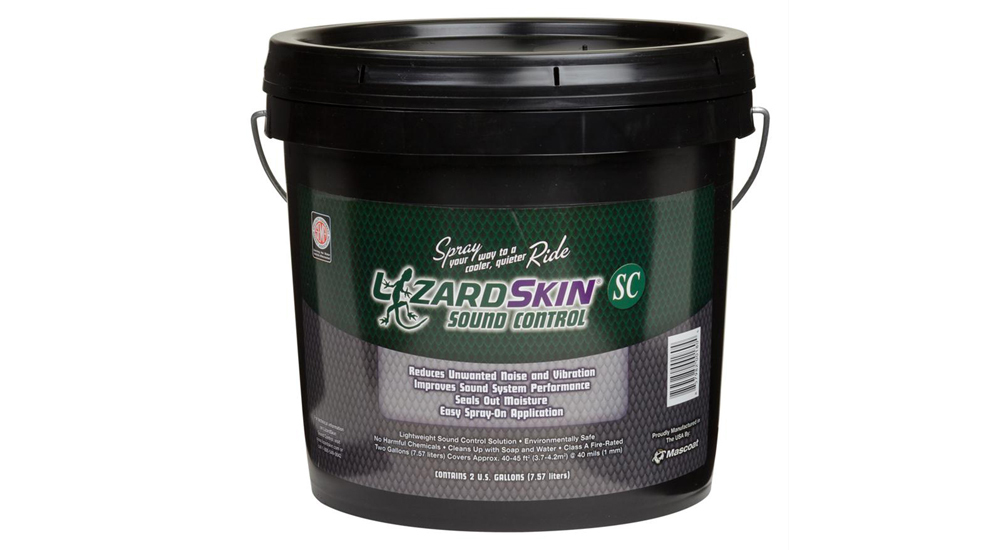 Lizard Skin Sound Control
Spray on sound deadener
$130.00
AUD
LizardSkin Sound Control (SC) is a spray-applied automotive sound damping coating that is great for reducing exterior noises and enhancing sound systems. It is an advanced, water-based composition of a high-grade acrylic binder with sound-damping
Lizard Skin Sound Control is a single-pak acrylic based sound dampening product. The paint is a heavy weight nontoxic material that can totally encapsulate you interior or underbody which cannot be achieved with traditional dampening mats. Lizard Skin Sound Control adds mass to create density and reduce resonance.
Alternative to dampening mats the product can be sprayed on and signifigantly reduces installation time.
Sound Control can be painted out of a traditional underbody / Schultz or spray gun with a minimum tip diamter of 3mm.
Watch how the product works here
See how its applied here
Benefits of LizardSkin SC include
Dampen annoying rattles, vibrations and road noise
Protects surface from starring and rust
Quick and easy spray-on application
Fast clean up with water and soap
Environmentally friendly solution
Enhance your stereo's sound and performance
Non-toxic, Class A Fire-rated
Impressive damping to weight ratio
Continuous protective moisture barrier
Since LizardSkin Sound Control not only dampens noise, but also protects surfaces, it will help keep the integrity of your ride intact for years. The coating can withstand temperatures to 149°C (300°F).
One 7.57ltr (2-gallons) container of LizardSkin Sound Control will cover 3.7 - 4.2sq/m at 0.040" (1mm) thickness dry.
(LS_Sound)
Customer Reviews
---
Be The First To Review This Product!
Help other Car Builders - Thermal & Acoustic Insulation Products users shop smarter by writing reviews for products you have purchased.