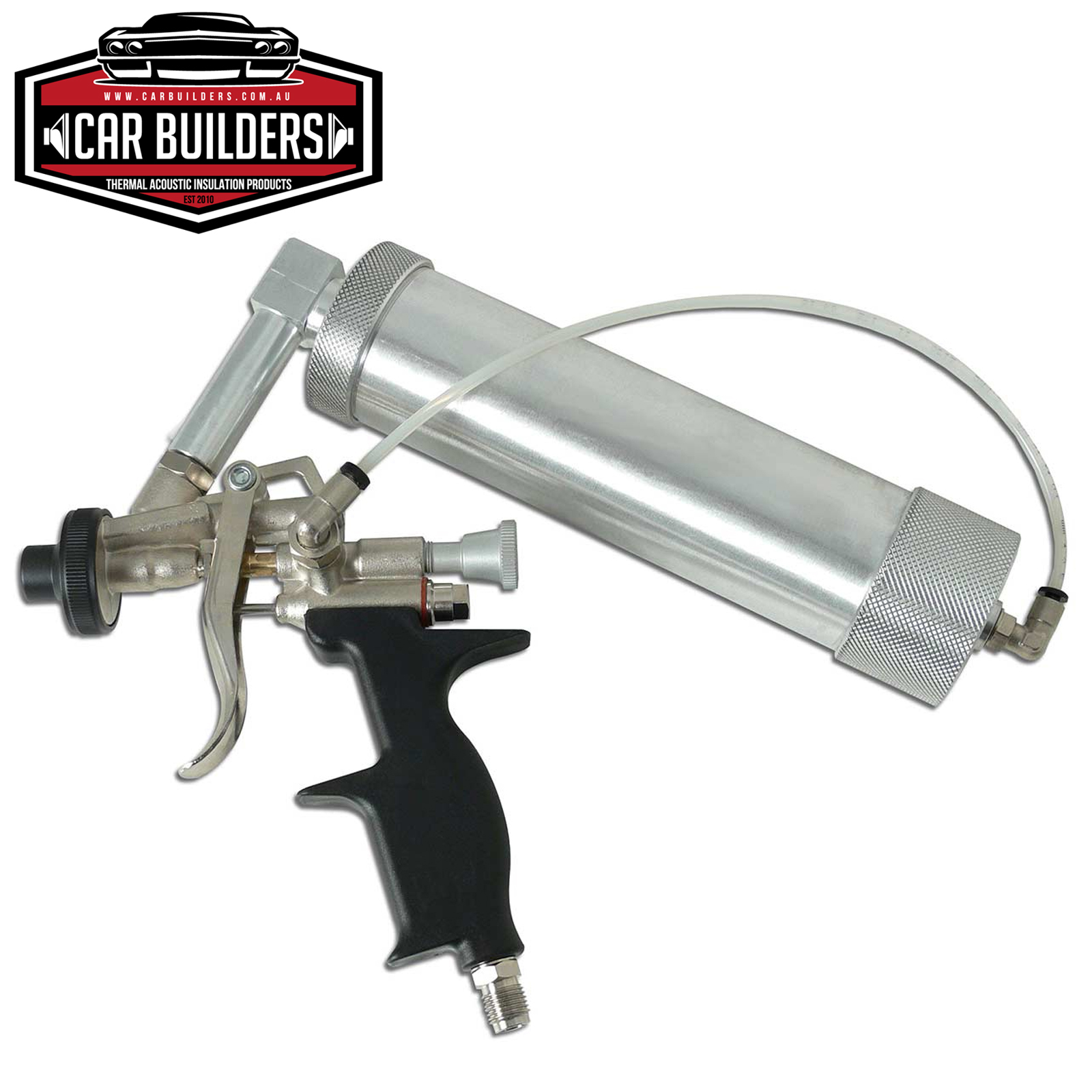 Sprayable Seam Sealer Gun
$249.00
Car Builders Seam Sealer Underbody gun is the professional choice for creating factory finish panel joins and splatter spray protective coatings. Pneumatic operated accepts caulking style cartridges
Car Builders Seam Sealer Underbody gun is the professional choice for creating factory finish panel joins and splatter spray protective coatings. The gun is designed to accept both plastic and aluminium caulking style cartridges. Complete with a range of tips, you can replicate factory door skin seams, panel joins and various spray techniques.
If you are looking for a true rubber coating on the underside of your wheelhouses, use this gun with Wurth Spray Sealer to create a factory high build lace style spray. The unique spray pattern allows for a lace like spray which creates an impressive factory finish. We recommend Wurth Spray Sealer, a urethane coating which has the ideal viscosity and shore hardness to achieve a true rubber like impact absorbing lining. This will completely dull down road debris hitting metallic surfaces and causing unwanted noise.
Ideal for Hot Rods, composites cars or where single skin panels are exposed to road rash. Simply spray a high build coating direct to the underside of the surface, absorbing impact and protecting your exterior panels.
Multi use which sprays and caulks
Adjustable pressure
Various tips to achieve different profiles
Pneumatic operated (40-80psi)
100% sealed allows you to leave cartridge installed between jobs
(SEAM_GN.)
Pneumatic operated (40-80psi)
Adjustable Pressure
Various tips for different profiles
100% sealed body allows you to leave cartridge installed between jobs
Customer Reviews
---
Be The First To Review This Product!
Help other Car Builders users shop smarter by writing reviews for products you have purchased.