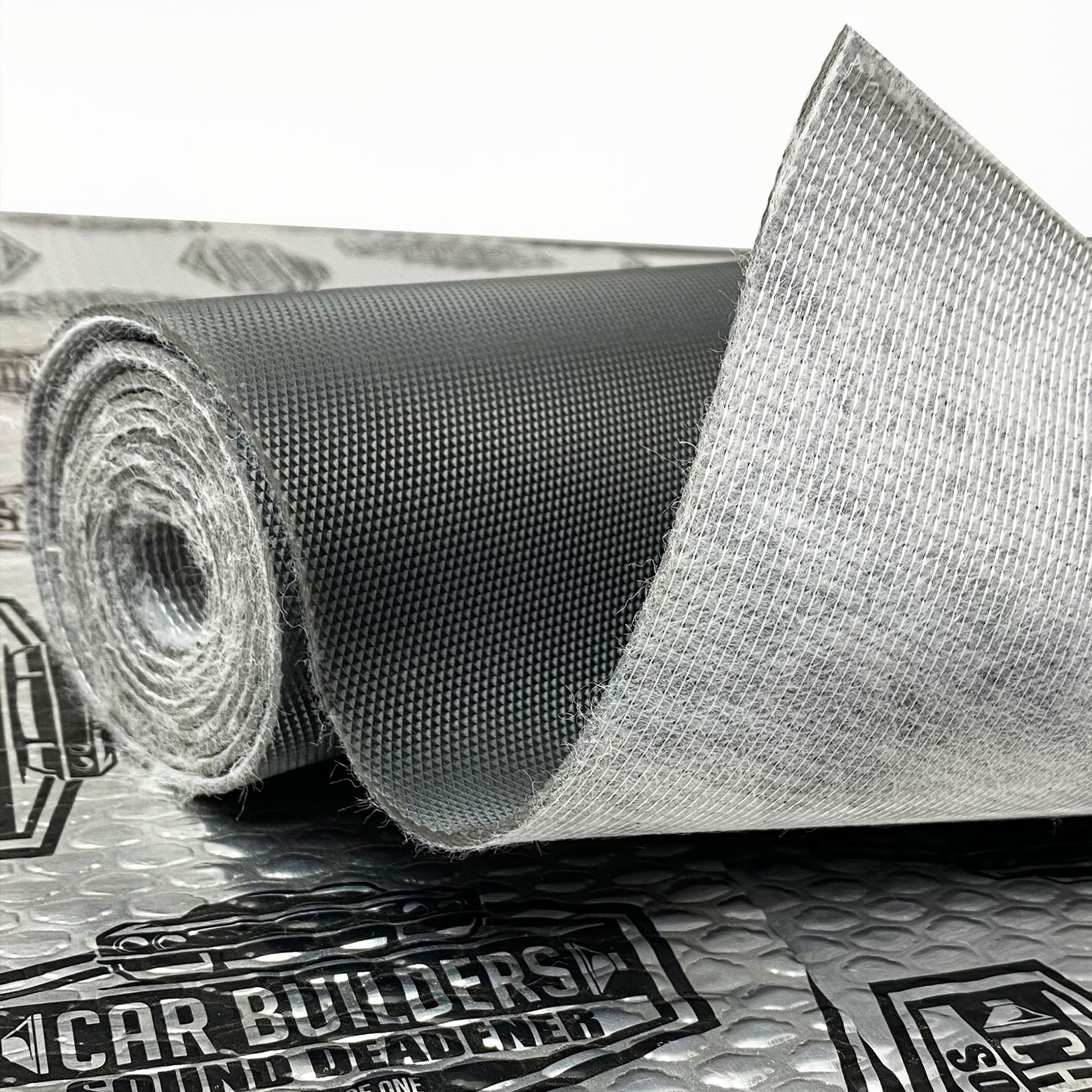 Mass Loaded Vinyl - Sound Barrier
Heavy weight sound blocking vinyl
$45.00
Mass Loaded Vinyl is a dense limp barium loaded vinyl designed to block sound waves. MLV can be considered a removable sound deadener and is durable and robust, it suits application where dampening mats and foams are limited.
Car Builders Mass Loaded Vinyl (MLV) is a heavy weight sound blocking material. The 4kg p/sm MLV features a grained presentable face and is backed with a woven textile backing. This backing allow the use of contact adhesive to glue the material down, typically MLV is difficult to glue and is limited to using toxic vinyl cements. A a limp sound blocking barrier MLV is designed to block sound waves and work as a sound blanket. When applying MLV it is important to use a de-coupling layer to seperate contact from and vibrating substate, our Insul-layer foams work for this application.
Create a removable sound blanket with MLV a solouion where peel and stick products are not desired
NOTE: This material is not designed as a durable finished surface, it will discolour and show signs of marking. We recommend using conventional textiles or vinyls if you require a finished surface.
Suitable
- Floor pans
- Wheels Arches
- Firewalls and more
Weight: 4 kg per sq/m
Sheet size: 1.35m x 1.0m or 1.35m x 2.0m
Thickness: 2mm
(MLV)
Weight: 4 kg per sq/m
Sheet size: 1.35m x 1.0m
Thickness: 2mm
Customer Reviews
---
Be The First To Review This Product!
Help other Traction Industries Pty Ltd - T/A Car Builders users shop smarter by writing reviews for products you have purchased.