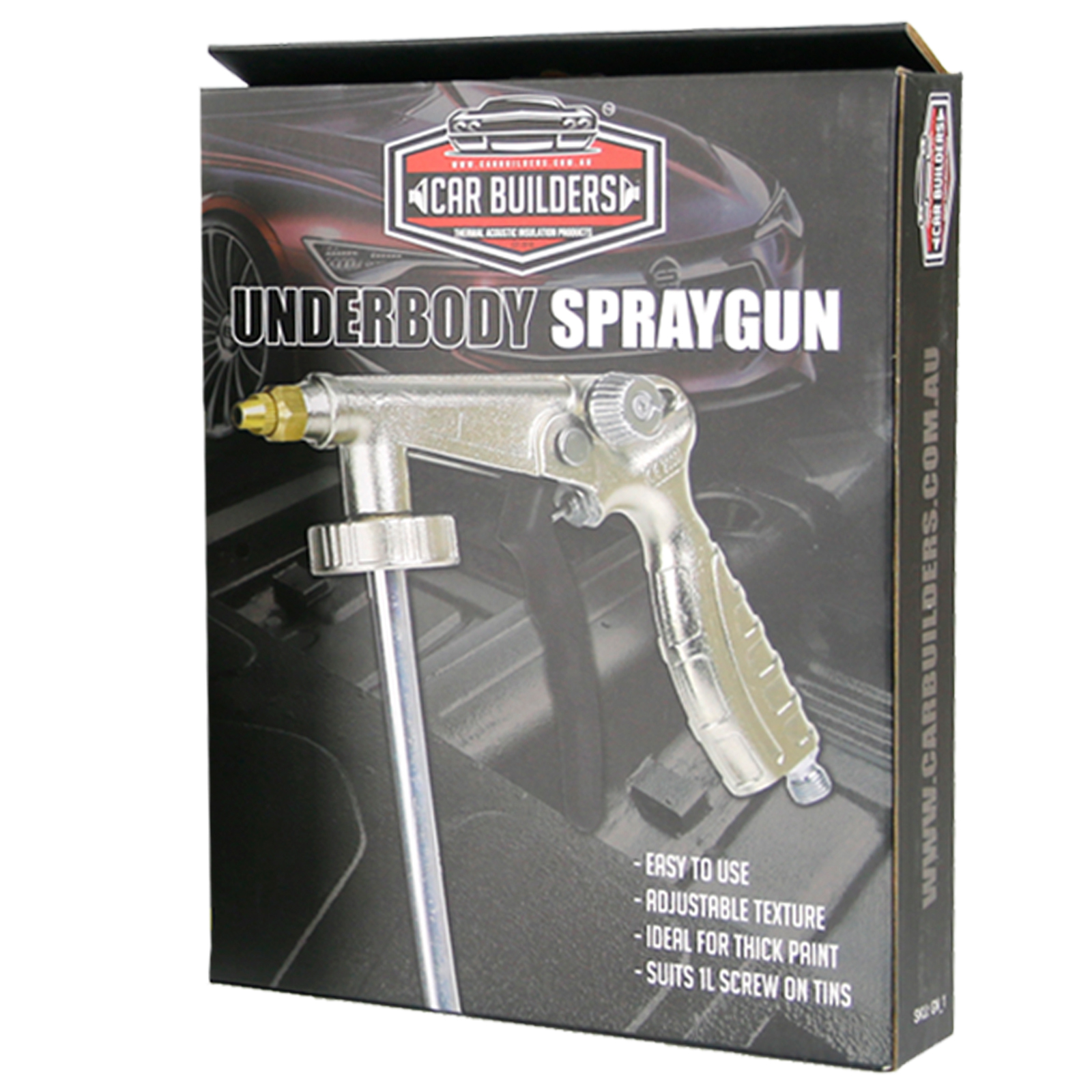 Underbody Spray Gun
Underbody Spray Gun
$5.00
Car Builders Underbody Spray Gun is the cost-effective solution for applying Lizard Skin ceramic insulation, sound control or Bully Liner products.
Car Builders Underbody Spray Gun comes ready to screw onto your choice of product. Suitable for stone guard, cavity wax or any underbody paint you use. Better still if your paint doesn't come in the screw on tin we've got you covered! Buy the underbody gun by itself or option it up with the 1L paint tins
Ideal for Bully ute liner and Lizard Skin Ceramic Insulation or Sound Control.
Adjustable air pressure control so you can tune the desired finished texture.
(GN_PARENT)
Customer Reviews
---
Screw on paint tin
By:

Andrew Newman

on 1 October 2017
Great to be able to.buy empty cans for decanting.bulk products
1/10/2017