A common problem with owning a robust off road truck is the NOISE! The cost of the engineering merit and capable drive line is compromise on expense elsewhere, particularly on creature comforts with basics in the noise and vibration department.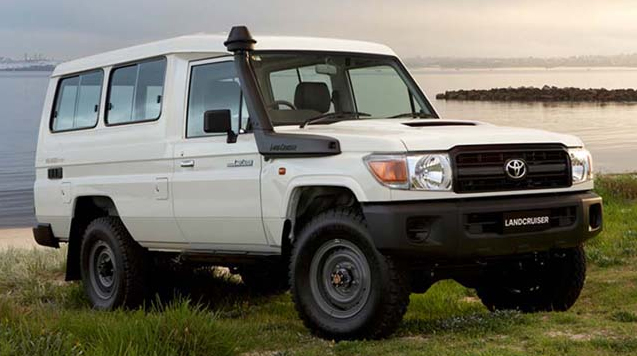 The common question from Troop Carrier owners we get is " How do I make this thing quiet?" I would like to carry on a normal conversation in the car without raising my voice"
There are 3 x products which are going to work to quieten the offensive road and mechanical noise created by the off road beast.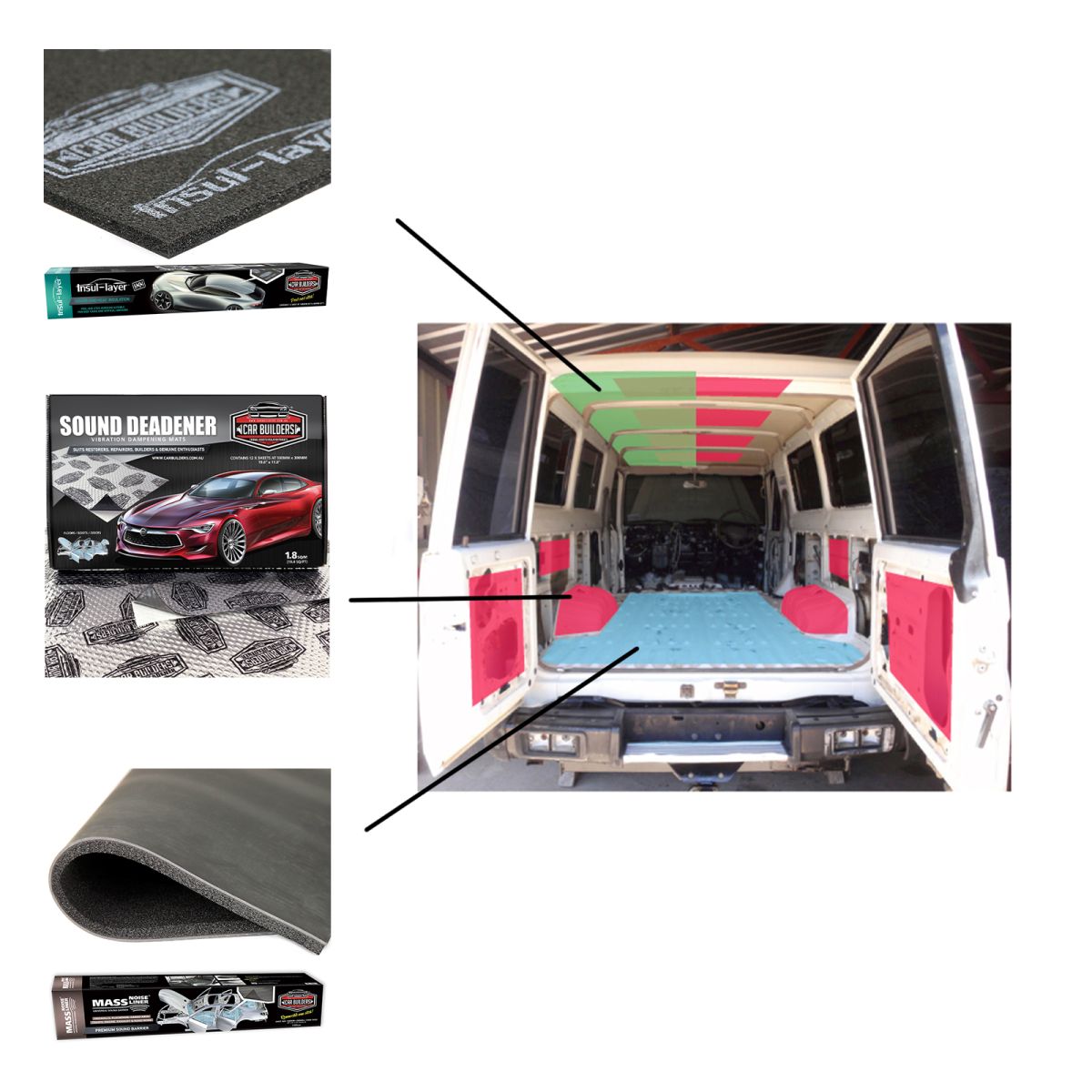 Step 1.
Stage 1 Sound Deadener is a peel and stick noise and vibration dampening mat. The best way to explain how this material works is to take a swimming pool. When you throw a pebble in the pool the energy of the pebble creates water ripples which carry on all the way to the perimeter of the pool.
Once we put a pool cover on the pool and throw a pebble in what happens? The energy of the impact is contained and doesn't have the same effect.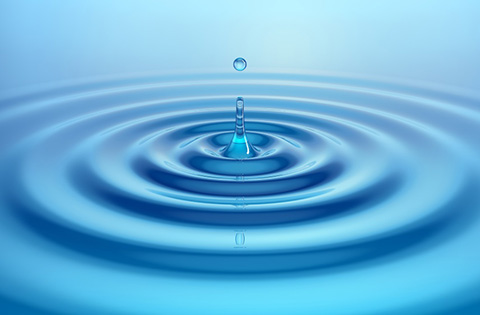 Our Stage 1 sound dampening mats will have the same effect on your sheet metal where noise from drive line is effectively reduced and less on the comfort side.
Areas to cover in the Troop Carrier
Wheels arches - 3 x sheets per arch
Inner rear 1/4 panels - 3 x sheets per 1/4 panel
Inner skins of back doors - 2 x sheets per door
Roof skins between headers - 2 x sheets per roof section
Front floor pan to the top of the firewall - 20 x sheets
Front door skins - 2 x sheet per door on inner skin
Total = 7.2sq/m minimum
Step 2.
Mass Noise Liner is the alternative to peel and stick for those who want a removable solution. The material has a foam decoupling with a heavy weight mass loaded vinyl noise blocking layer. The product is designed to install foam side down and can easy be templated to floor shapes. The material is ideal for large flat areas such as the cargo area floor of the troop carrier.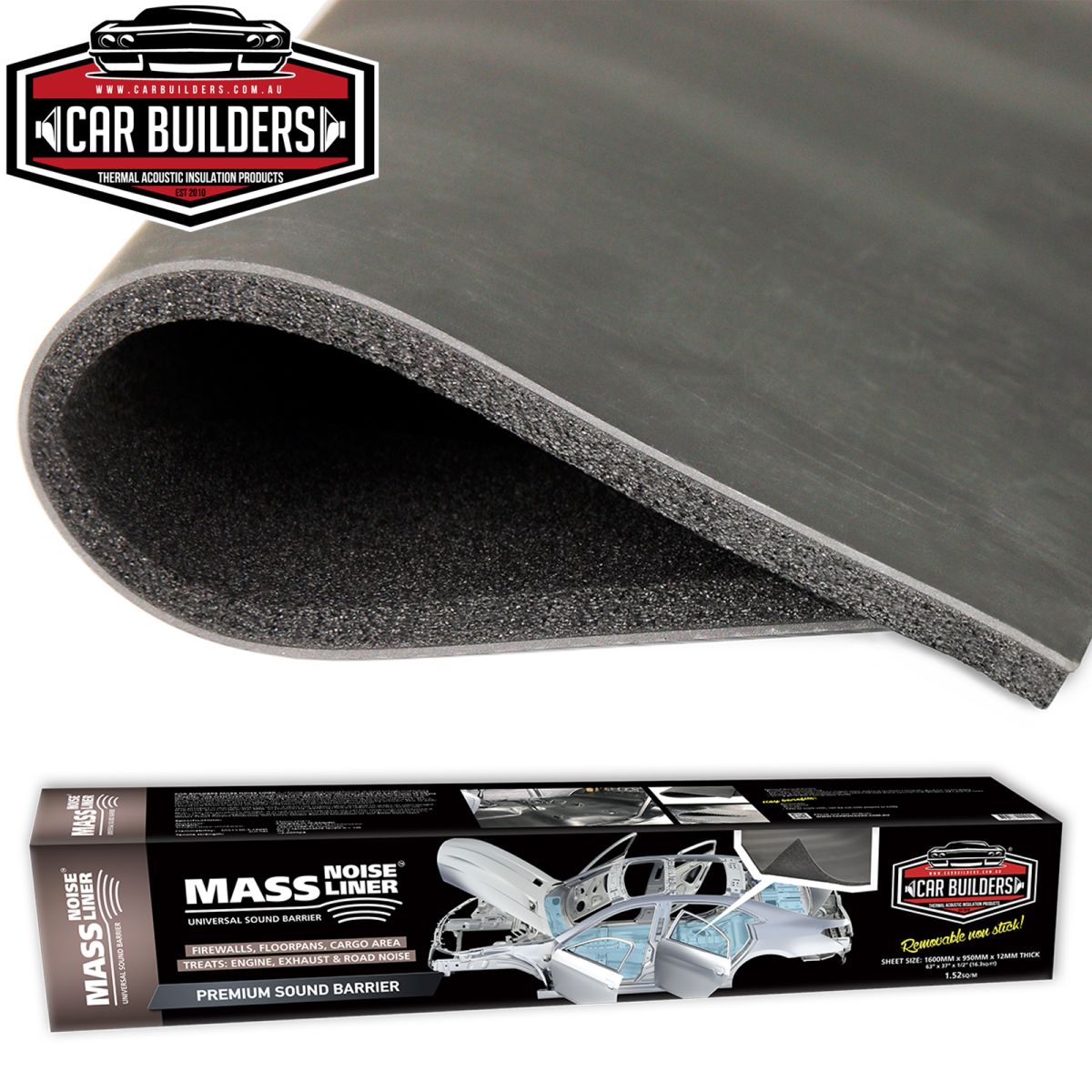 Mass Noise Liner is robust and does not require any glue. Not only is it the premium noise bloacking soloution it also offers great thermal insulation controlling those pesky heat issues.
Ideal for: Floor pans, firewalls (inside and out), boot areas, trucks, agricultural and industrial equipment
Not suitable for vertical mounting or roofs.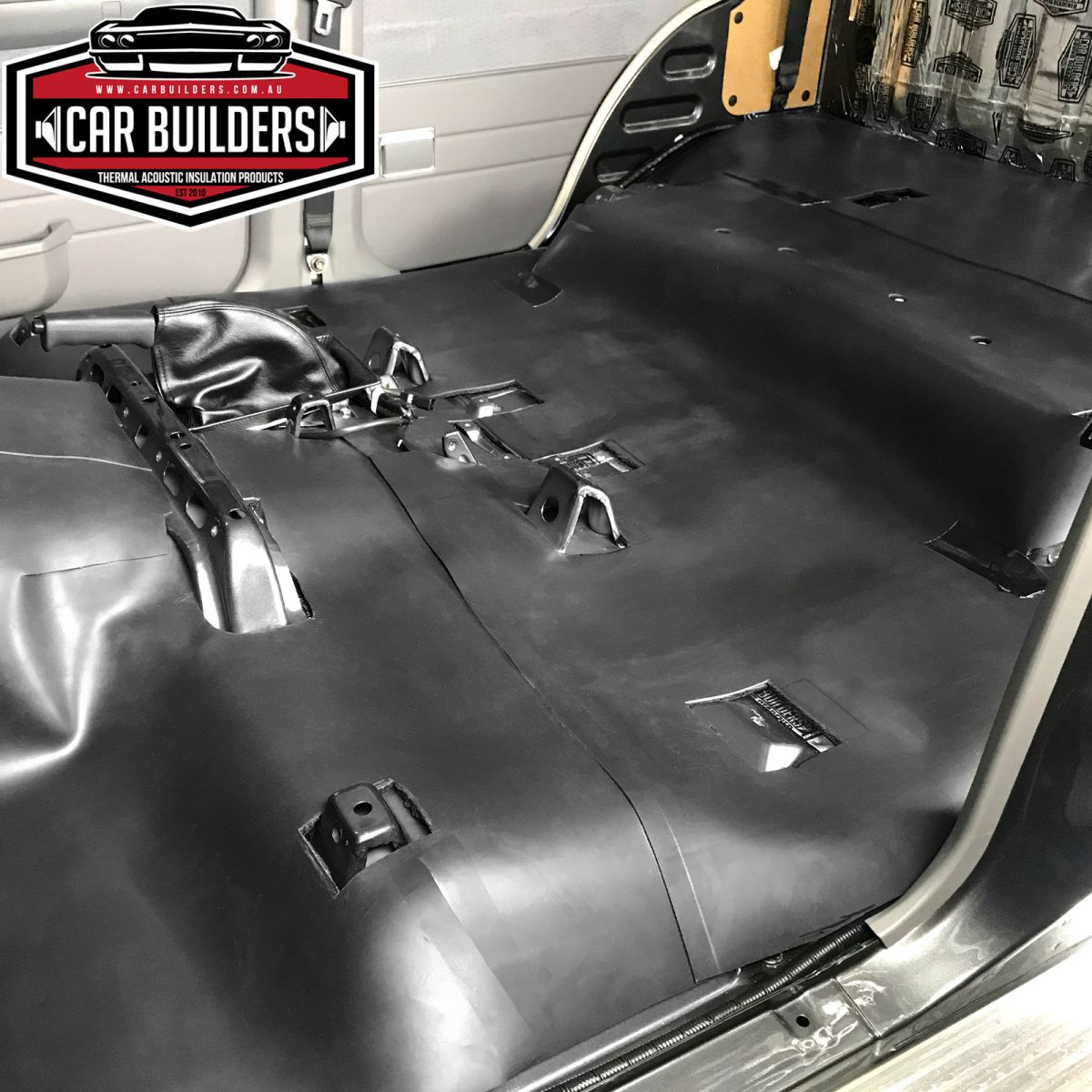 Areas to cover in the Troop Carrier
Rear cargo area 2 x sheets at 1500mm x 1000mm
Front floor pan and firewall 1 x sheet
Total = 4.5sq/m minimum
Step 2.
Insu-Layer is a 6mm closed cell foam which will reduce heat transfer and also create a soft surface which will reduce the rebound of acoustics in the cabin. The foam is 6mm thick and ideal for roofs with a high strength peel and stick backing.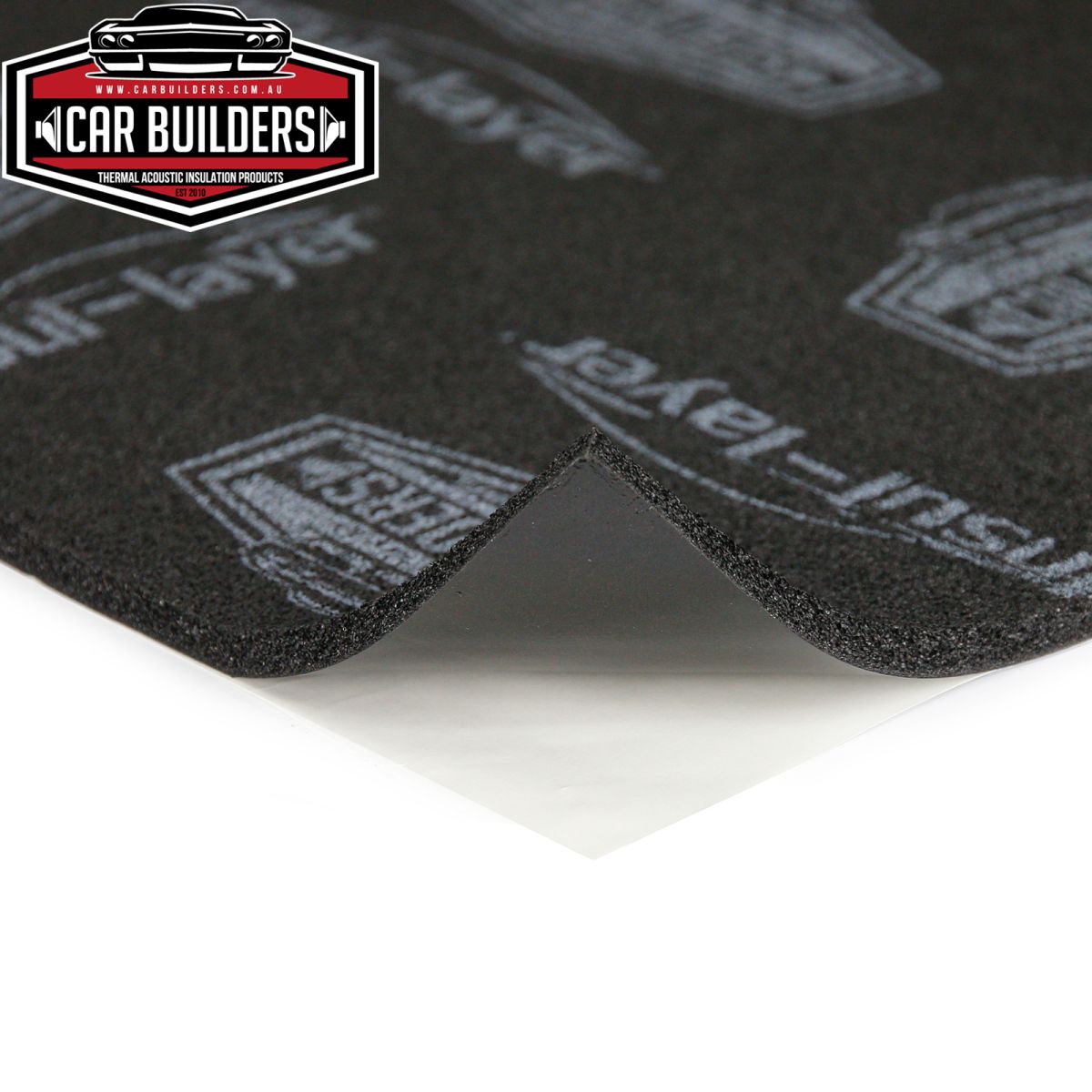 Areas to cover in the Troop Carrier
Roof area 4 x sheets at 1200mm x 900mm
Total = 4.32sq/m minimum
So to wrap it up your going to need:
7.2sq/m of stage one sound deadener
3 x sheets of Mass Noise Liner
4 x sheets of Insu-Layer