Stage 1 sound deadener is a peel and stick product which is engineering to be applied ideally around 20°C. When applying the material at night time in the middle of winter you can run into issues. Air temperature at this time of year is typically lower and sheet metal surfaces can be even lower.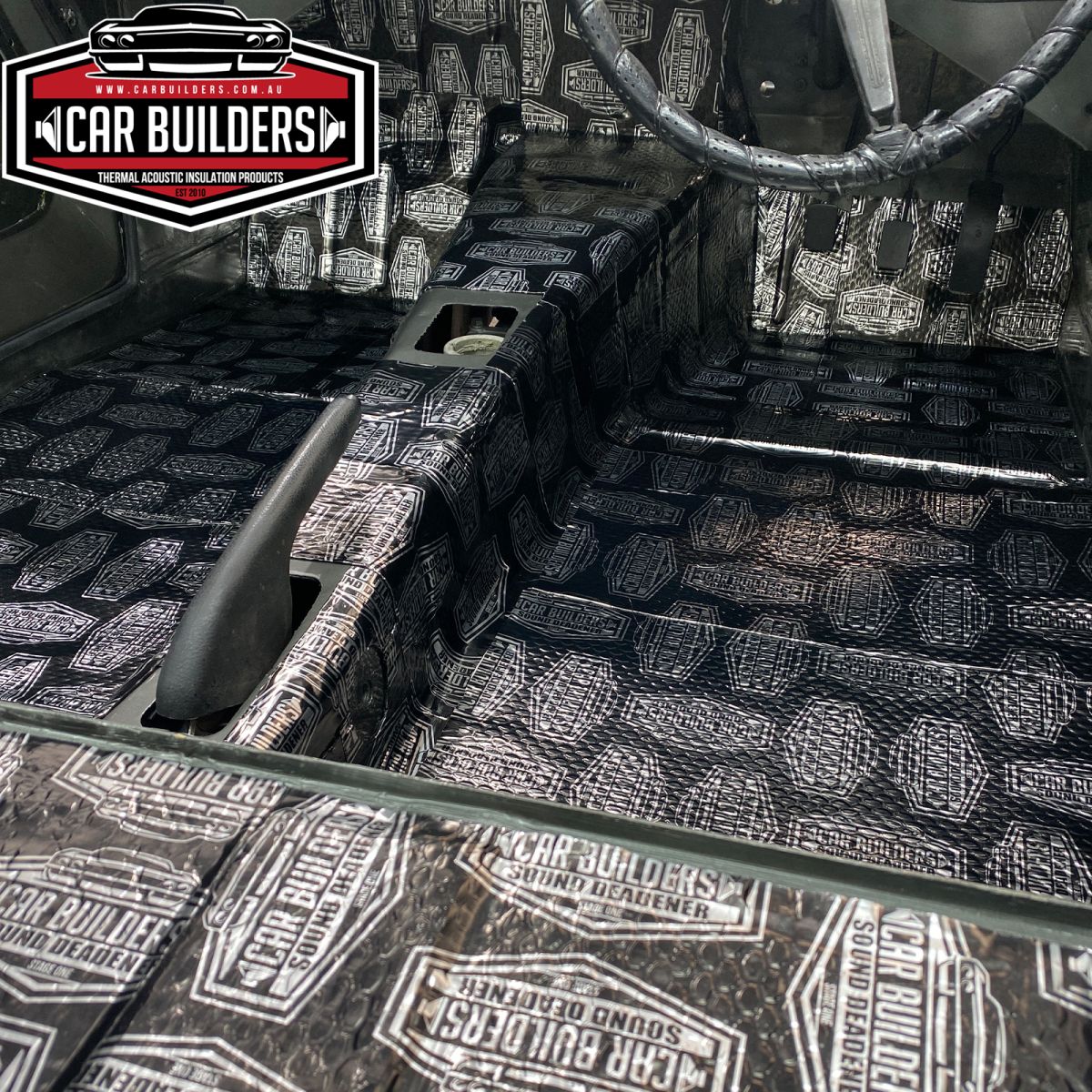 There are a few fundamentals when it comes to applying self-adhesive products. Have you ever tried to apply masking tape to a dusty surface? The tape sticks to the dust, but for some reason the dust doesn't stick to the part. Take your cold tin wall on your garage, have you had much luck sticking masking tape to it on a cold winters day or night? For some reason, it doesn't stick as good as a balm spring or summers day. Moisture typically is the culprit here and is the difference between successful adhesion and us installers questioning a product.
Here are some pointers to ensure good adhesion when installing Stage 1 Sound Deadener
Test the surface temperature of the part you wish to contact. If it's cold get your heat gun or a small blow heater and pre-warm the surface. It is more important you heat the surface opposed to the product. Trying to melt the product will cook the outside and simply burn your hand when trying to apply the dampening mats.
Prepare the surface, a smooth surface is always going to better than a coarse surface. Avoid sanding the surface, this will create highs and lows and effectively reduce the amount of contact. Dust is another issue, once you sand a surface you open up the pours of the materials and it takes a lot to clean and make it dust free ensuring good contact.
Use a white based spirit to clean the surface free from dust and grease. Prep-wash, acetone or method are ideal. Do not use a mineral based cleaner such as "Turps", these can leave an oily residue and reduce adhesion.
Use an application roller to apply pressure and create good contact. The material is a soft rubber base which needs a slight amount of pressure to create good contact.
If your still worried about adhesion do a test. A simply way is get the stickiest form of tape you have laying around, apply it to the surface you are about to dampen. If the tape sticks you can be sure it's clean and the temperature is good to apply your dampening mats.
Only peel back the dampening sheets when you are ready to apply them.
Avoid touching the adhesive face, the natural oils, moisture and containments on your skin will reduce the adhesion on the contact face.
Note these extra steps are essential when apply the product to a inverted surface such as a roof skin.