It can be a real problem when it comes to controlling heat in your vehicle, particularly when the vehicle is complete and built. The access around the drive line and mechanical components can be limited and clearance can be a real problem. Our Peel and Stick Heat Shield is a unique material that can solve heat issues to increase driver comfort.
So what Is peel and stick heat shield?
The material consists of a 0.25mm aluminium top layer and 3mm polyester/wool/fibreglass core, with a high strength peel and stick adhesive backing.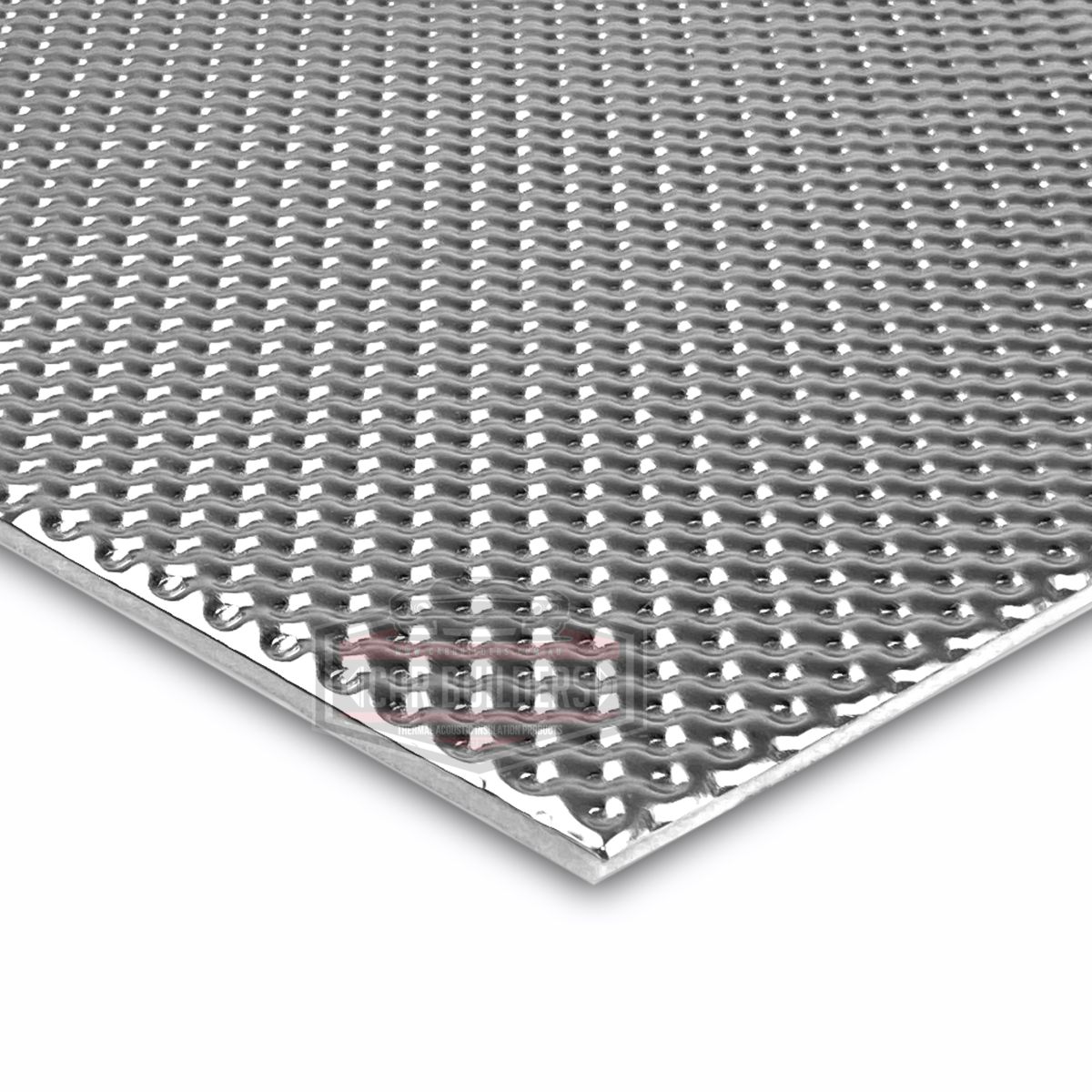 How does it work?
Peel and Stick Heat Shield is designed to be used in exterior environments. Typically in a vehicle this is the engine bay, transmission tunnel or undercarriage.

First and foremost the aluminium surface is designed to reflect heat and secondly it works as a heat sink. Aluminium has a unique ability to both absorb and dispatch heat efficiently.

At 0.25mm the aluminium is robust and will withstand gravel and debris. The material actually passes OEM gravel resistance tests on production vehicles.
With our Peel and Stick Heat Shield installed radiant heat is captured, absorbed and reduced before it becomes conductive. In most cases it is the floor pan or fire wall where heat first contacts. The heat then radiates through and into the interior creating discomfort for the driver and occupants.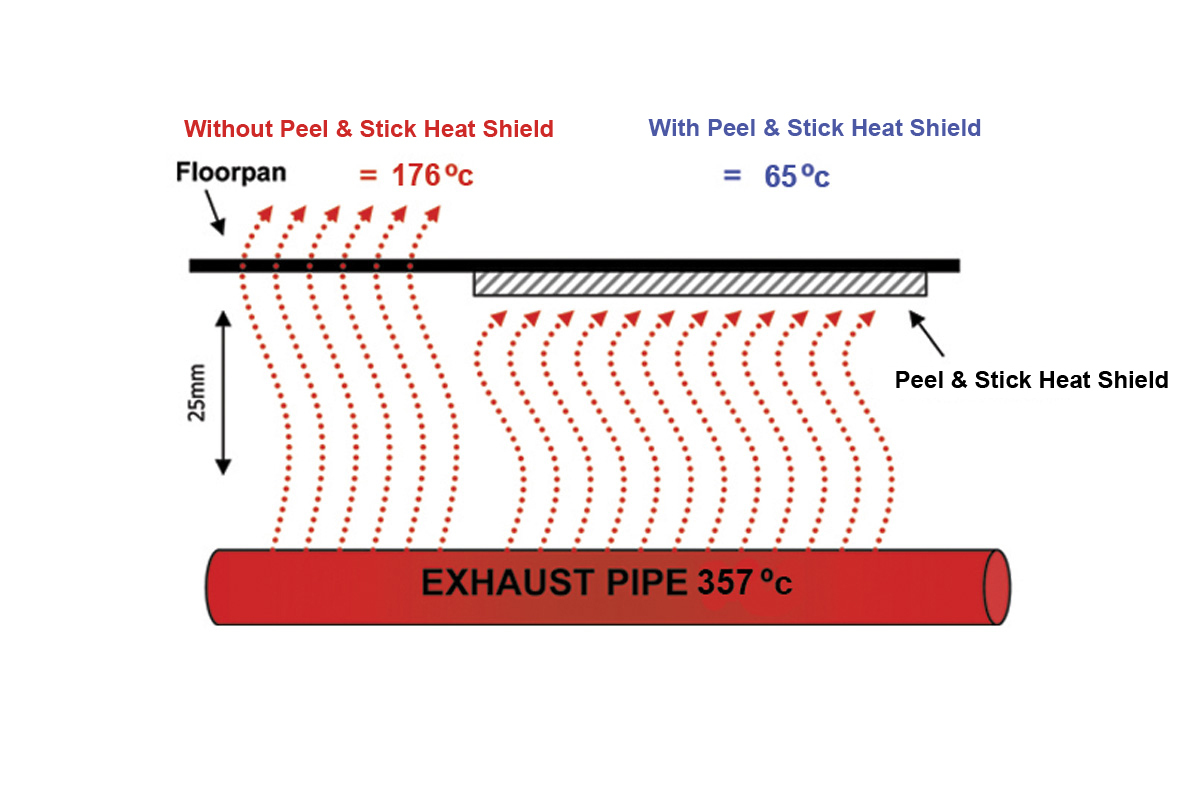 What temperature is it rated to?
Our Peel and Stick Heat Shield has been oven tested for 30 hours at 475ºF (246ºC) with no failure. To put things into perspective, 80ºC can cause severe burns in a very short period of time when touch by the human hand. Typical heat issue people are shielding from are not likely to exceed the extreme of 200 +ºC. Reality is if you've got a 200ºC heat issue on your fire wall or floor pan there is a serious problem.
Will is soak up water?
Our Peel and Stick Heat Shield has a 0.3% moisture absorption rate! This means you can be assured if you place the material under your vehicle, exposing it to daily duties through summer and winter it wont fall apart. This same product is currently used by leading US automotive companies and is warranted on the undercarriage of production vehicles.
Given the concern of water, some users choose to apply a water tight sealing edge. This can be done by applying our aluminium foil tape around the edges as shown below. The use of foil tape will give you confidence that if you heavy handed with the pressure washer there is no risk of damaging the composite core.
You can find our foil tape available here http://www.carbuilders.com.au/aluminium-foil-tape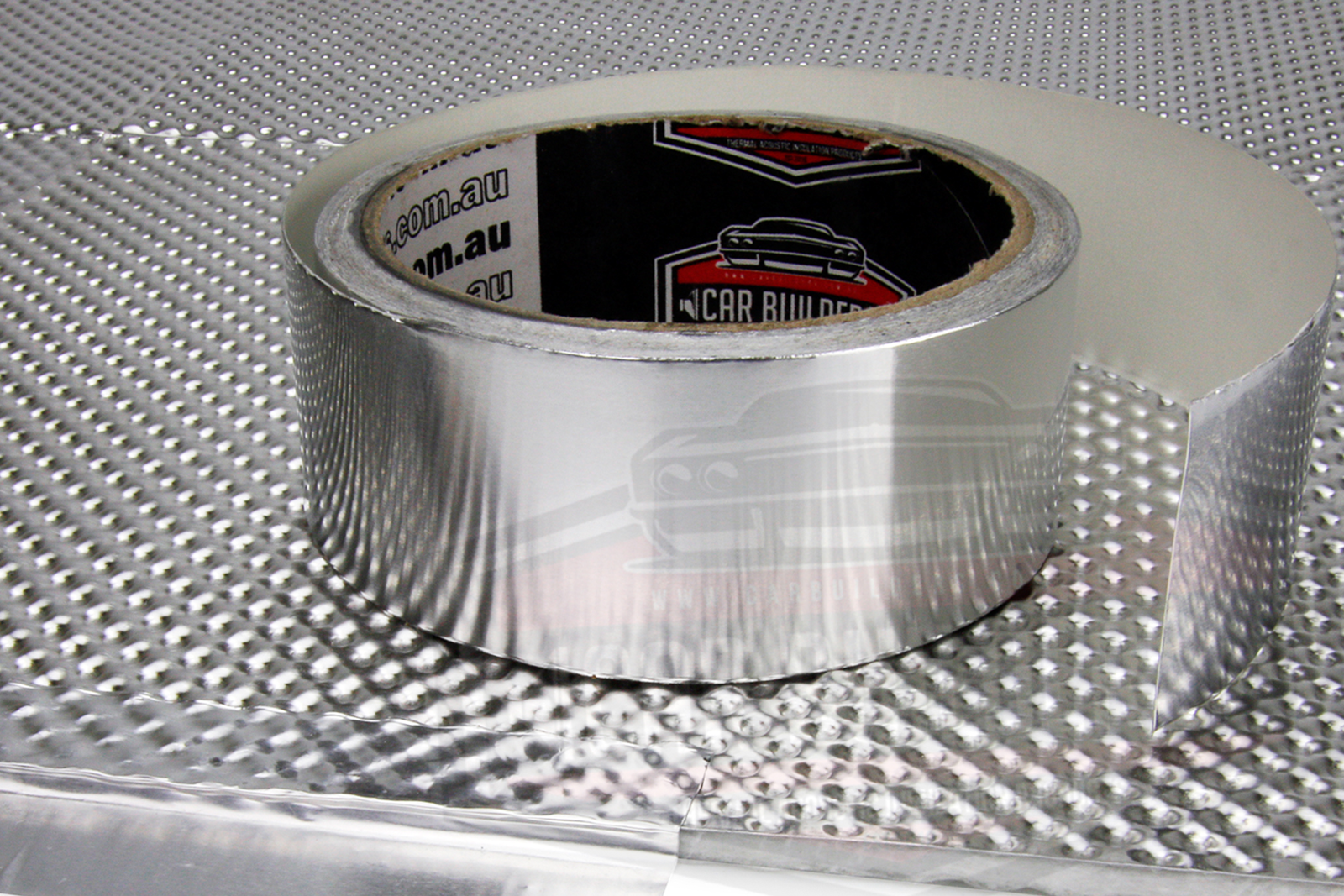 Can I use it on the interior?
If you apply the material on the interior side you are missing out on a couple of fundamentals. First reflecting the heat, then second absorbing the heat. Controlling heat is best done at the source before it conducts into the floor pan or fire wall. By attempting to mask the heat from the interior is more like a bandage solution.
However, If you are limited to controlling heat issues only on the interior side you should look to our range of closed cell foams such as Acoustic Liner, Water Proof Carpet underlay, Insu-Layer or Mass Noise Liner. These materials will also achieve great results and are also fundamental in the insulation process.
How do I cut it?
Our Peel and Stick Heat Shield can be cut with a decent set of scissors or a sharp utility knife.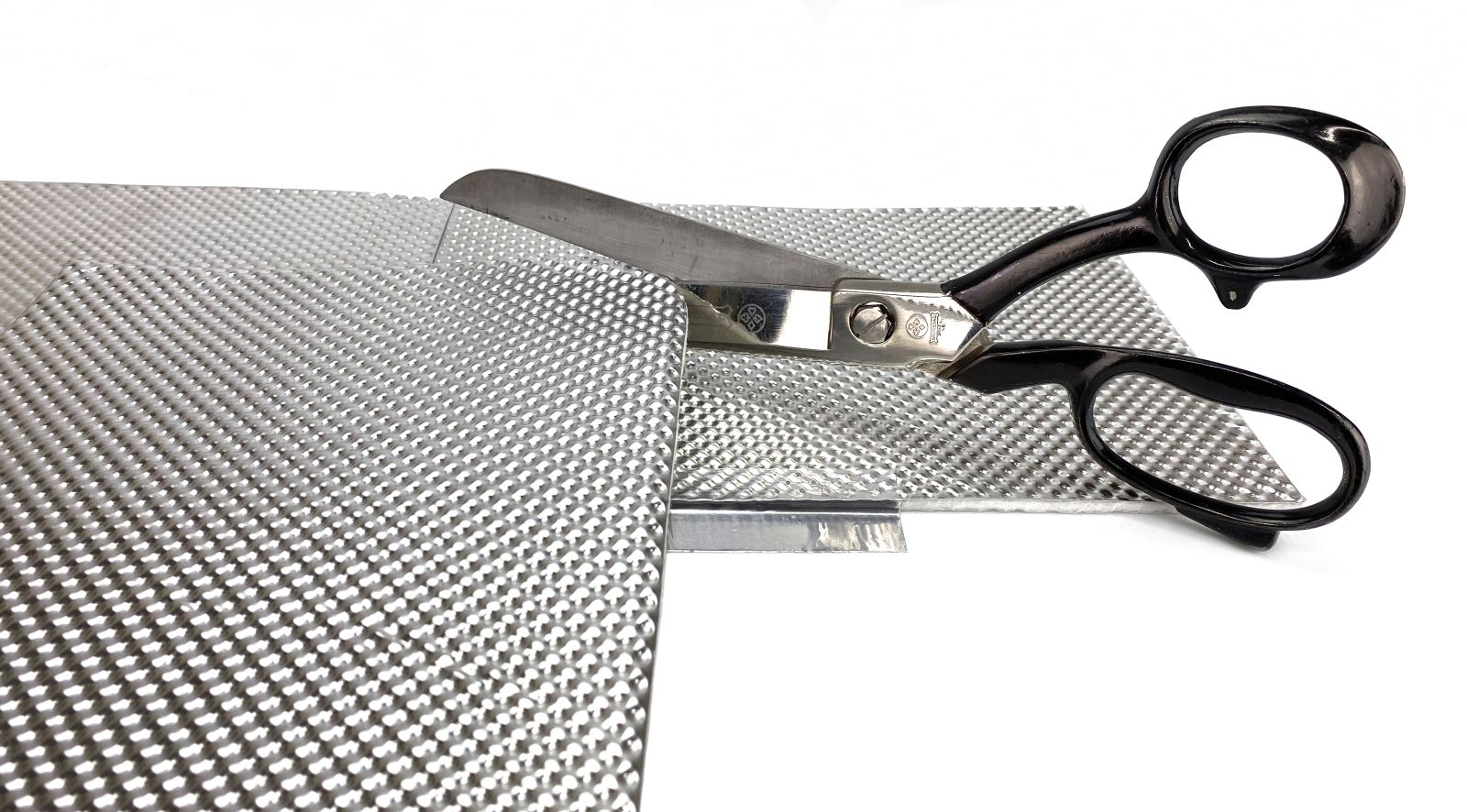 How does it compare to others on the market?
In short it doesn't! There are only a few spin off products on the market and we challenge you to find a better one.
Take a look below at the cheap China derivatives, here we have attempted to pull the composite core away from the aluminium layer. As you can see the spin off products pull apart like tissue paper. We are yet to find another product where the composite material is attached so well to the aluminium layer. In short don't fall victim to cheap alternative products as they wont achieve the end result and most likely be doing the job twice.

Our Peel and Stick Heat Shield comes in sheet sizes 600mm x 1060mm and is delivered Australia wide.
Get your Peel and Stick Heat Shield Here!